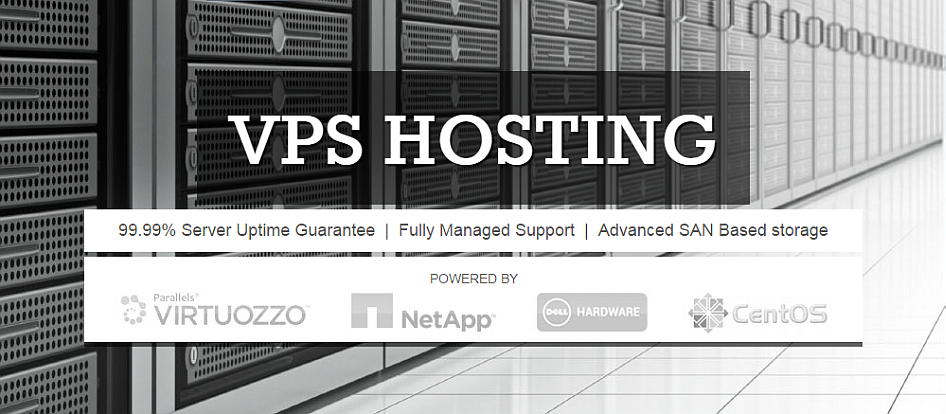 Buy VPS Hosting
For larger websites and apps that require dedicated hardware, at a cheaper price
Virtual Private Server Plans 1
Price $AUD (inc GST*)
Price $USD (inc GST*)
Virtual Private Server Plans 2
Price $AUD (inc GST*)
Price $USD (inc GST*)
Features
Features
First Class Hardware

State-of-Art datacenter

High IO (10k+ iops sustained) & Low Latency SAN utilizing enterprise grade hard drives in Raid DP

Deployed in pairs for real-time data replication

Summary Of Our Product

Server Hardware

Dell R610, Dual Intel Xeon 3.06GHz Six Core hyper threaded processors with 12M Cache

72 GB RAM

2x250GB Local HDD in RAID 1

Battery backed, RAID controller for all drives

Redundant Power, HVAC & Fire-Detection Systems

NetApp Device

FAS 3240

Enterprise grade service

99.999% uptime

RAID DP

Software

CentOS 6 64-bit

Parallels Virtuozzo Containers (PVC) v4.7

Goodies And Other Info

SSH with full root access

Free 1 dedicated ip with every package

Automatic failovers

Full control over local firewall settings for your package

Managed Support

Container boot related issues

Investigating Network related issues

Hardware related issues

Issue with deployment of VPS

Investigation of any hacking attempts. Any findings and possible solutions will be reported.

Setup and re-installation of VPS

Core OS updates and patches

Container login issues

Reverse DNS setup (since we have the IPs control panel)

Installation and support of core software packages

Initial installation and basic firewall setup

WHMCS installation only

Additionally, with cPanel

Installation related

Mail services

Web services

Database Services(MySQL)

Nameservers or DNS service

FTP Service

99.99% Guaranteed Uptime

Highly redudant SAN powered devices

99.99% Guaranteed server uptime

99.999% Guaranteed storage uptime

Powerful and Customizable Addons

WHM/cPanel

WHMCS

Free 1 Dedicated IP

Many more to come..
FAQs
FAQs
Q. What is Virtual Private Server (VPS) Hosting?
VPS Hosting utilizes a technology called Virtualization, to create isolated an isolated Virtual Machines for you with dedicated resources and full root access. It gives you all the features and functions of Dedicated server, without the additional cost.
Q. What are the advantages of VPS Hosting?
With VPS Hosting, you have complete isolation. This means that no matter what other users might be doing on the server, your VPS package will be unaffected. With root access, you can install whatever applications you require. VPS also gives you guaranteed resources, so no matter what, the CPU,RAM, HDD and Bandwidth allocated to your VPS package will always be available for your applications.
Q. What virtualization software do you use?
We use Parallels Virtuozzo Containers (PVC).
Q. What kind of software can I install on my VPS package?
As you have full root access, you may install any compatible software on your VPS package. However, any software that violates our Acceptable Usage Policy will not be allowed.
Q. Can I install cPanel or Plesk on my VPS package?
Yes. We have automated installation process configured, so if you choose to buy cPanel for your VPS package, it will be automatically installed for you (cPanel is not available for VPS 1 and VPS 2).
Q. Can I upgrade between VPS plans?
Yes, you can upgrade your existing plan to a higher plan at any time.
Q. What kind of support do you offer?
We offer Fully Managed VPS packages. For a list of items that we support, please refer to the features above